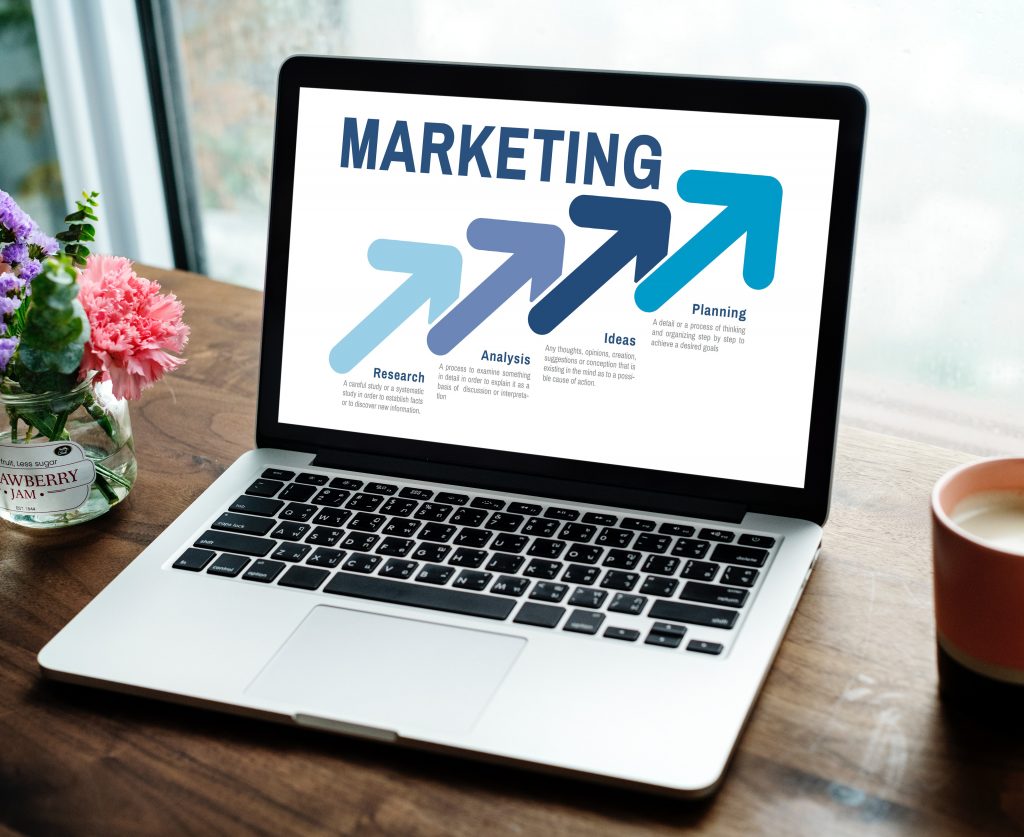 I've been a marketing specialist for almost 7 years now and have learned so many valuable lessons along the way. In this article, I will share the top tips that I wish I knew before I started down this career path.
Get as much hands-on experience as possible
You need to get as much hands-on marketing experience as possible in the early stages. The earlier you can start doing this, the better, even if you're still in school. Take on a summer marketing internship or a co-op work placement through your university. Volunteer as a marketing assistant for a non-profit organization that you care about. Write a marketing plan for a local business that needs some marketing help. These are all great resume builders that will help build your marketing portfolio. Think of them as stepping stones to getting your first real marketing job.
Always bring your marketing portfolio when interviewing
Speaking of interviewing, a marketing portfolio is a necessity for a marketer, especially one that is looking for a new job. Having a portfolio is important because it's visual evidence that you can show your potential employer about what you can do and how well you can do it.
I've been involved in hiring candidates, and it's baffling to me how many marketing specialists don't bring a portfolio with them to the job interview. The ones that go the extra mile and bring one always make a better impression than the ones that don't.
When putting together your portfolio, be sure to include 5-6 samples of your best work, making sure that at least one example includes an integrated marketing plan. Include a creative brief, a press release, and any awards and recognition you've received. If you know how to create graphics in Photoshop, be sure to include examples of your best design work as well.
Once you've gathered together the key components of your marketing portfolio, you need to decide on a format. There are many digital portfolio options out there including using PortfolioBox and Carbonmade, setting up your own website, using LinkedIn, or creating a presentation through Powerpoint or Prezi.
Networking is crucial, especially in the early stages
Marketing is inherently a social profession. So much of our success as marketers comes down to being able to cultivate relationships with others and learning how to communicate effectively. This is why having a strong network is key, especially during the early stages when you're new to the industry.
Having a strong network will help you connect with job opportunities that you're not aware of. There are so many great jobs out there that are not advertised online, and the only way to know about them is through word of mouth or by being recommended by someone you know.
It's so important to be social, build your connections, and keep in contact with them often. Don't be afraid to attend industry and networking events and strike up a conversation with people in the room. You never know who'll meet and what doors can open simply by introducing yourself to someone.
Be aware that entry-level wages are low
I'll be very honest here, you're not going to be making a decent income right off the bat. Entry-level marketing jobs in Canada tend to pay $30,000 to $40,000 per year on average. But don't let this discourage you. As your experience and skills grow, your income earning potential will grow too. Marketing professionals who reach the senior or executive levels often earn incomes in the $100,000+ range. And if you start your own consultancy or agency, there's no limit to how much you can earn.
Decide whether you want to work in-house or at an agency
Marketing specialists work either in an agency or a consultancy, or in-house as an employee of an organization. Some people will spend their entire career in one setting, while others will switch from one to another.
There are many advantages to working in an agency. Agencies have a fast-moving, dynamic environment and give you the opportunity to work with many clients in different industries. It's never boring, there's always an opportunity to learn something new, and there are many chances for advancement and promotions. I recommend joining a marketing agency when you're first starting out because you will learn so much very quickly.
Working in-house as an employee has its advantages too. Although it's often more slower-paced, in-house entry-level salaries tend to be higher, the working hours are shorter, and there's more control over budgets and resource allocation. A lot of agency folks switch over to working in-house later on in their career. It all comes down to personal preference.
Understand that you always have to keep learning in this profession
Knowing how to create and execute a marketing plan is not enough. To be a good marketer, you need to continuously learn and expand your marketing knowledge. This profession truly requires life-long learning. And that is a great thing because it means that your job will never be boring.
A great marketer is an expert at what they do not only because they are knowledgeable and are open to learning, but also because they've developed and mastered a wide variety of skills that they can utilize to meet their desired objectives.
As someone who wants to get into the marketing industry, you need to work on building your knowledge. Knowledge will enable you to continuously advance and build on your skillset.
Consume marketing information as often as you can. Read a lot of marketing books (Seth Godin and Ryan Holiday are a good place to start), and listen to marketing podcasts. Watch YouTube videos on marketing, advertising, and social media. Master the art of copywriting. Learn how to use common marketing tools. Read marketing news websites like Social Media Examiner and MediaPost and make this a daily habit.
Master as many software applications as possible
Knowing how to use many different software applications is really important to your success as a marketer. The more software applications you know and have at your disposal, the more valuable you will become as a marketer. Take me as an example. On a day-to-day basis, I use more than 5 different programs, ranging from social media scheduling software to Adobe Photoshop.
As a starting point, you should become an expert in Microsoft software applications (Outlook, Excel, Word, and PowerPoint). Be comfortable with formatting documents in Word and making analytics charts in Excel. Your job as a marketer will require you to excel at writing, gathering data and putting data into reports. Understanding the Microsoft Office Suite like the back of your hand is a must.
Additionally, and especially if you want to specialize in digital marketing, you should learn how to use CMS tools (the most popular content management systems are WordPress, Joomla, and Drupal), as well as social media management tools, and Google Analytics. If you want to go beyond that, mastering CMR tools like Salesforce, Marketo or Infusionsoft will be highly beneficial to your career as well.
Find a mentor
Finding a mentor is crucial in your career as a marketer, especially when you're just starting out. A good mentor will pass on their knowledge and best practices to help you make smarter decisions and avoid any pitfalls. There's so much information out there that you have to learn through real-life, hands-on experience that you simply can't learn through a marketing textbook. A mentor will know the ins and outs of the industry and their recommendations can take your career far.
When choosing a mentor, find someone who you admire and who has many years of experience under their belt. Even if it's someone that you don't know very well, don't be afraid to shoot them an email, invite them out for coffee and see if they're interested in mentorship.
Build your personal brand
Your personal brand is everything because marketers rely heavily on their reputation. Before starting your career in marketing, it's important to polish up your online image. I can assure you that your potential employer and clients will Google you. In this age of social media, a lot of people shoot themselves in the foot by posting inappropriate and controversial things on the internet.
The first step is to go through your social media channels and delete photos and tweets that you wouldn't want your grandmother or potential employer to see. Those keg-stand party photos may have been cute and funny in college, but they're tacky and embarrassing after graduation. Better yet, put your Facebook and Instagram settings on private so that your images aren't indexed by Google.
The next step is the hard part, and it's building your own personal brand. I encourage everyone who wants to get into this industry to start their own website, blog, or YouTube channel, and start producing great content. It doesn't necessarily have to be about marketing, but it's important to establish yourself as a thought leader. Hiring a marketing practitioner that knows how to brand themselves and build an online fan base is really attractive to potential employers.
Be open to relocating to a bigger city
Moving to a new city or country may not be an option for everyone, but if you are willing to relocate, it can be the best thing for your career. This is true whether you're just starting out or if you're looking for opportunities for advancement. Within Canada, generally the larger the city, the more marketing jobs there are available. Similarly, some international markets such as Los Angeles, London, and New York have more marketing positions than Canadian cities do.
Personally, I've had great luck finding marketing employment overseas. A few years ago I took on a marketing executive position in Australia. There I worked in-house for a major fitness chain and created digital marketing strategies for three fitness brands. When I moved back to Canada, my international work experience was an asset that many employers wanted. I had multiple job offers within a week of returning to my hometown. If you can go abroad for a job, you should definitely do it because that decision will pay off in the long term.