Parisian style is chic, understated and glamorous all at the same time. When it comes to French style, effortless and undone instantly come to mind. So I asked my well-dressed French friends about their do's and don't about putting outfits together, and many of them agreed on these style points. So without further adieu, read on if you're looking for some wisdom on how to look Parisian chic.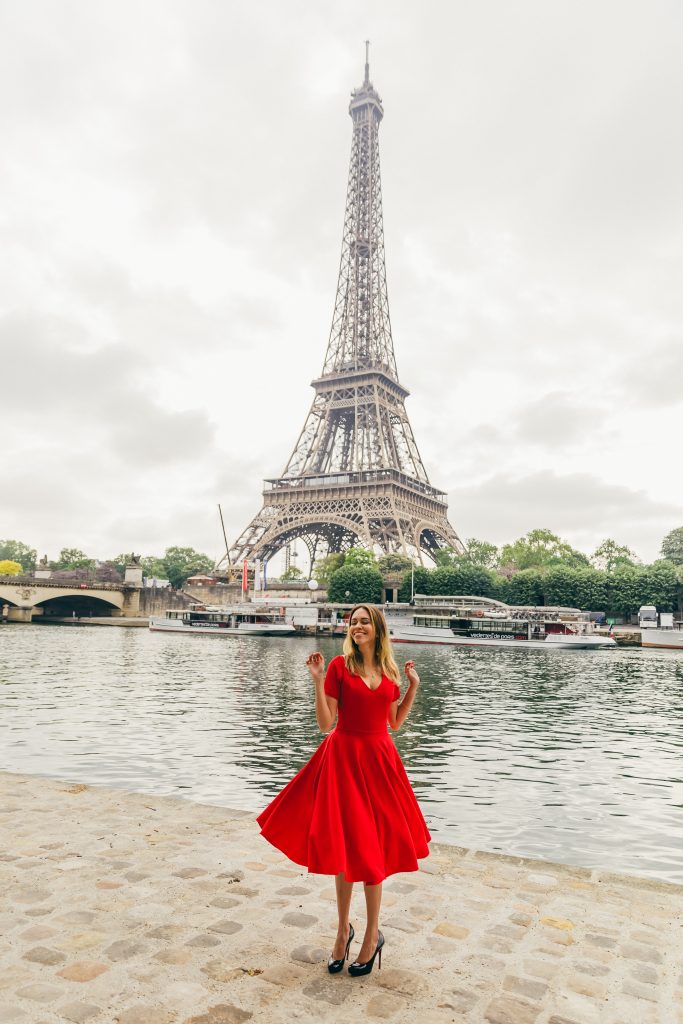 Don't change your style season after season or every year
French women know what fits them in terms cuts, lengths and colours — and they stick to it. They tend to stay away from trendy clothing and gravitate towards timeless pieces and simplicity. For that reason, French women rarely wear flashy logos because they truly believe that understated is best.
Women who embody the Parisian chic lifestyle are not slaves to trends. They wear styles that suit their personality and body type because know what they look great in, and they have faith in the style formula that's already working for them. They understand that although fashion trends may change, their style is eternal.
Invest in high quality, key pieces
French women typically shop strategically and not on impulse. They avoid cheap material at all costs because they know that not even good tailoring can't make poor quality clothing look right. They invest a high share of their disposable income on high quality pieces will last for years with good care.
Women in Paris build their wardrobe around a few key, high-quality pieces of clothing in solid and neutral colours. This capsule wardrobe approach can produce a multitude of different outfits without having to have a large assortment of clothing.
French women typically stay away from fast fashion brands. When they do indulge in fast fashion, they make sure to purchase clothing that comes in solid colours that has good seams and stitching. They also prefer breathable fabrics like silk, linen and cotton.
Stick with a neutral colour palette
French women typically rely heavily on neutral colours for the majority of their wardrobe. The preferred colours are navy blue, khaki green, beige, camel, cognac, champagne, black, grey and white.
They also like to wear one gorgeous accent colour to break the neutrality in their outfit; usually they wear a lovely scarf, a beret, a purse, or an eye-catching accessory in that one accent colour. Not only does that colour pop against the neutral colours, but it instantly makes the outfit look more elevated and chic.
French women also love to wear all black outfits with some dashing red lipstick on their lips.
Don't wear black and brown together in the same outfit
It's an agreed upon style rule that typically French women typically do not like to mix brown and black colours together in the same outfit. That's why they have black boots and brown boots, black sandals and brown sandals, black heels and brown heels — and so on.
Don't over accesorize
Parisian women typically prefer their jewellery to be chic, understated and small. Most women prefer precious metals, like gold, silver or platinum. They typically don't like too mix materials in their jewellery, it's usually all gold or all silver.
Accessories are typically kept to a minimum and are worn to highlight their natural beauty, and not take too much focus away from them and their features.
Most women typically do not wear more than 3 jewellery pieces. Parisian women believe in proportion and rarely wear big statement pieces. When it comes to earrings, they prefer to wear stud earrings or small hoops, and they like to show them off by styling their hair in an elegant chignon.
Pay attention to proper fit
The reason why French women always look so elegant is because they are really good at determining what fits right on their body. They prefer clothes that are not too tight in the stomach area and not too loose around the butt and the hips.
French women wear clothes that are their right size and in the proper cut. Most importantly, they don't pay attention to size labels too much because they understand that different brands size things differently. They take sizing with a grain of salt and purchase items that look good on their body regardless of the size on the label.
Comfort is key
A Parisian woman does not purchase anything that makes her feel uncomfortable. Clothing and footwear must be comfortable, with enough room to move and breathe. Parisian women tend to stay away from fabrics that cling to the body and hug every curve, leaving little to the imagination. They prefer looser, drapier fabrics that are comfortable and highlight their figure in a subtle and flattering way.
When it comes to footwear, many Parisian women take public transportation or walk, so they prefer to wear shoes that allow them to walk and run freely for long periods of time, without causing pain and discomfort. For this reason, French women typically do not wear sky-high heels. Shoes are normally of conservative height and are typically made of genuine leather. As a rule, the purse also usually matches the shoes.
Remember: When it comes to Parisian chic, less is more, less is effortless, and effortless is great!