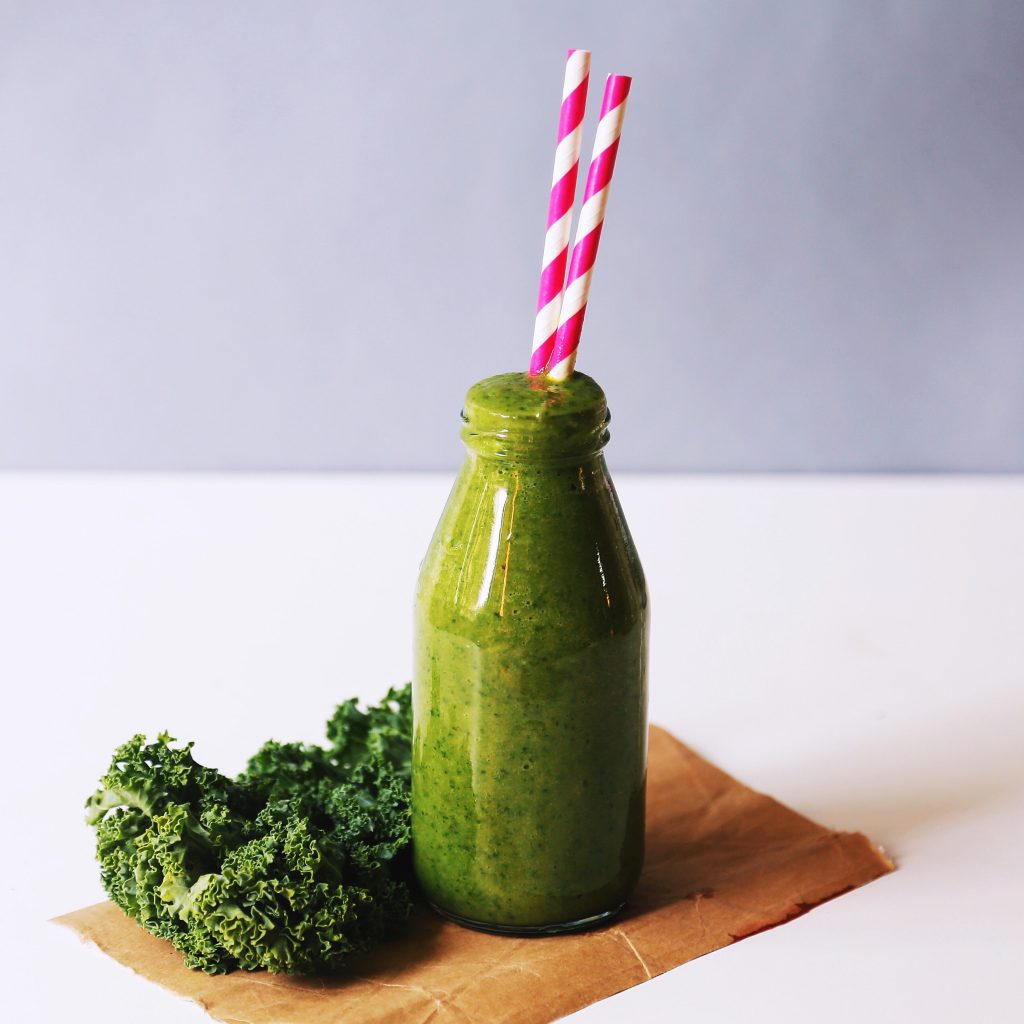 Enjoy this refreshing and detoxifying drink whenever you're feeling sluggish, overindulged or rundown. Drinking all these wonderful greens will revitalize your cells and give them nourishment so that you're able to function at your absolute best.
Ingredients
Makes 16 ounces of juice
• 1 head of celery, stalks separated
• a large handful of spinach
• 2 to 3 kale leaves
• 1 small bunch of parsley or cilantro, trimmed
• 1 inch cube of peeled ginger, to taste
Method
Run all the ingredients through a high-speed juicer or blender. If you're using a blender and prefer a thinner consistency, pour the mixture through a fine mesh sieve, and using a spatula, press the pulp into the sieve to extract as much liquid as possible. Pour into a glass and enjoy!