If you've struggled with how to properly clean and sanitize your beauty blender, you're not alone. A lot of people don't clean their makeup sponges properly or even bother doing it at all.
It's SO important to know how to properly disinfect your beauty tools because bad hygiene leads to acne breakouts, bacterial infections or worse. It's an essential skill that all makeup lovers should know and one that we need to do often.
If you're looking for guidance on how to do this, this post is a great place to start.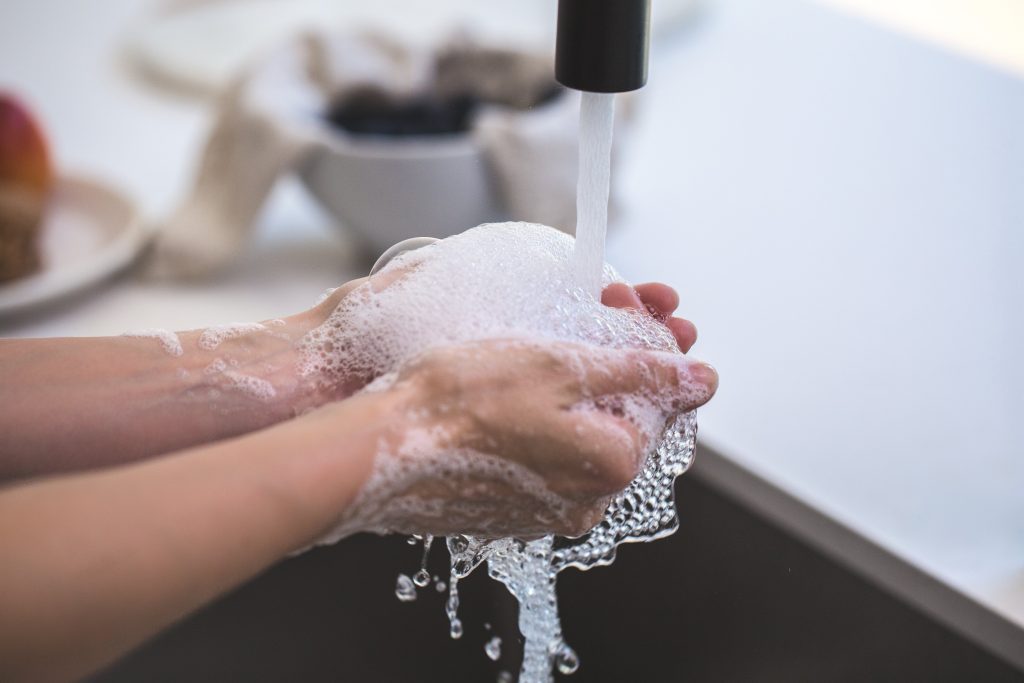 The Dish Soap Method
An important tip to follow is to always clean your Beauty Blender immediately after using it so products don't have time to stain your beauty blender.
Dawn antibacterial soap is designed to work on stubborn grease and it's AMAZING at sanitizing and removing old makeup stains and difficult to remove makeup.
Use three pumps of dish soap, one for each side and one for the bottom. Make sure to put the dish soap on the Beauty Blender when it's dry and then run it under water once so that it's wet but not soaking.
Gently squish the liquid all around using your fingers or the palms of your hands. Add in a little more water to make it soapier and squish it around some more. Then squeeze all the water out and rinse again. You'll see the makeup leaving the sponge straight away.
Keep squeezing the makeup sponge until all the makeup is gone. The entire cleaning process will only take you a few minutes before it's clean again.
Make sure to place your clean Beauty Blender on a clean paper towel or in drying rack that offers ventilation.  Your wet Beauty Blender will attract nasty bacteria and mold if there isn't proper ventilation, so let it air dry in a clean and well-ventilated environment.
The Microwave Method
Microwaving makeup sponges like the Beauty Blender is super effective because it kills bacteria instantly.
For this method, all you'll need is a microwave-safe bowl and a good cleanser.
Fill the bowl with an inch of water and place the Beauty Blender inside so that it's wet and floating in the water. Do not microwave a dry beauty blender.
Place the bowl inside the microwave and set the timer for 30 seconds. Watch it carefully as it microwaves. Once it's done, take the bowl out and place it on the counter so that it cools down a bit.
Then, take the makeup sponge out of the water and wash it as usual with a good cleanser. I like to use the BlenderCleanser because it's free of dyes and skin irritants.
When it looks clean, squeeze out all the water and set the makeup sponge to dry in a clean, well-ventilated environment.
These are the best ways to clean a Beauty Blender
It's so easy to clean and sanitize a Beauty Blender. You only need a few minutes and a few ingredients to clean it properly.
I hope you enjoyed these little tricks. Let me know which method you prefer in the comment section below.